WHO WE ARE
Kindersports is a leading sports education company committed to infuse passion for sports among school children.
We train students to bring out the best in them; further we handpick raw talent and groom the aspirants to turn them into champions. Our integrated Sports Development Program offers a basket of sports solutions that includes Sports coaching, Equipment and Infrastructure.
Our aim is to foster a lively sports culture in schools that not only produces winners but also instills sense of discipline, team spirit and awareness of fitness and good health.
Why Kindersports?
Kindersports is the company of choice for sports development. Read on to know why a growing number of schools are partnering with us to revitalize sports set up:
WHY KINDERSPORTS?
Kindersports is the company of choice for sports development. Read on to know why a growing number of schools are partnering with us to revitalize sports set up:
In-depth knowledge and experience in sports development
Mentoring by seasoned sports professionals
Presence in 6+ states
Trusted by over 50 schools
Benefitted by over 40,000 students
Proven track record of producing champions at all levels
OUR TEAM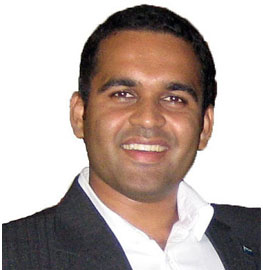 Mr Nikhil Laddha
Director
An electronics & telecom engineer, Nikhil obtained an MBA (Marketing) from Queensland University of Technology. It is his love for sports that brought him into the arena of sports coaching. Nikhil is passionate about swimming; he is an AUSPWIM Certified Swim Trainer and has taught trainers in Shanghai, Australia and Singapore.
At Kindersports LLP, Nikhil is entrusted with the responsibility of designing the curriculum and equipment. He brings to the table a cross-section of skills and competencies including event management, social media marketing, business development, strategy making and sports marketing, among others.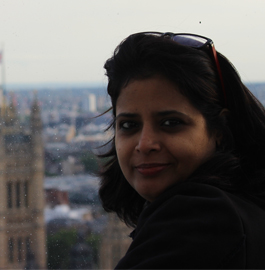 Mrs Meghana Kunte
Director
A commerce graduate who went on to obtain her DBM and MMS qualification, Meghana Kunte is the Admin Head at Kindersports LLP, entrusted with administrative tasks, process setting and legal matters. She applies her strong business acumen and management abilities and contributes to the company's growth through her expertise in business development, strategic planning and management training.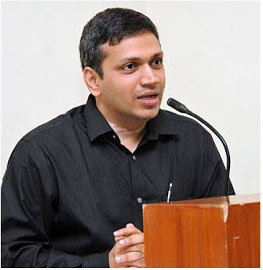 Grandmaster Abhijit Kunte
Advisor
An iconic chess player who has made India proud on the world stage, Grandmaster Abhijeet Kunte is a Advisor at Kindersports LLP. As an outstanding chess player, Abhijeet has brought immense honour and recognition to his home town Pune, the state of Maharashtra and his beloved country, India.
Kindling his childhood interest in chess (he started playing chess at the age of 7), Abhijeet achieved stellar success through hard work, dedication and perseverance. Today he is looked upon as a legend in the chess playing fraternity, whose journey is filled with signposts of extraordinary achievements.
LONG TERM ATHLETE DEVELOPMENT
GET IN TOUCH
Have a question for us?
Thank you for visiting the GYM. Our team members and health and fitness professionals are united by an overarching goal: to help people live their most fit lives. Our expert will map out your entire trip, with insider recommendations about where to go, what to do, how to get around and where to stay.
HOW TO GET THERE
We are here