Who We Are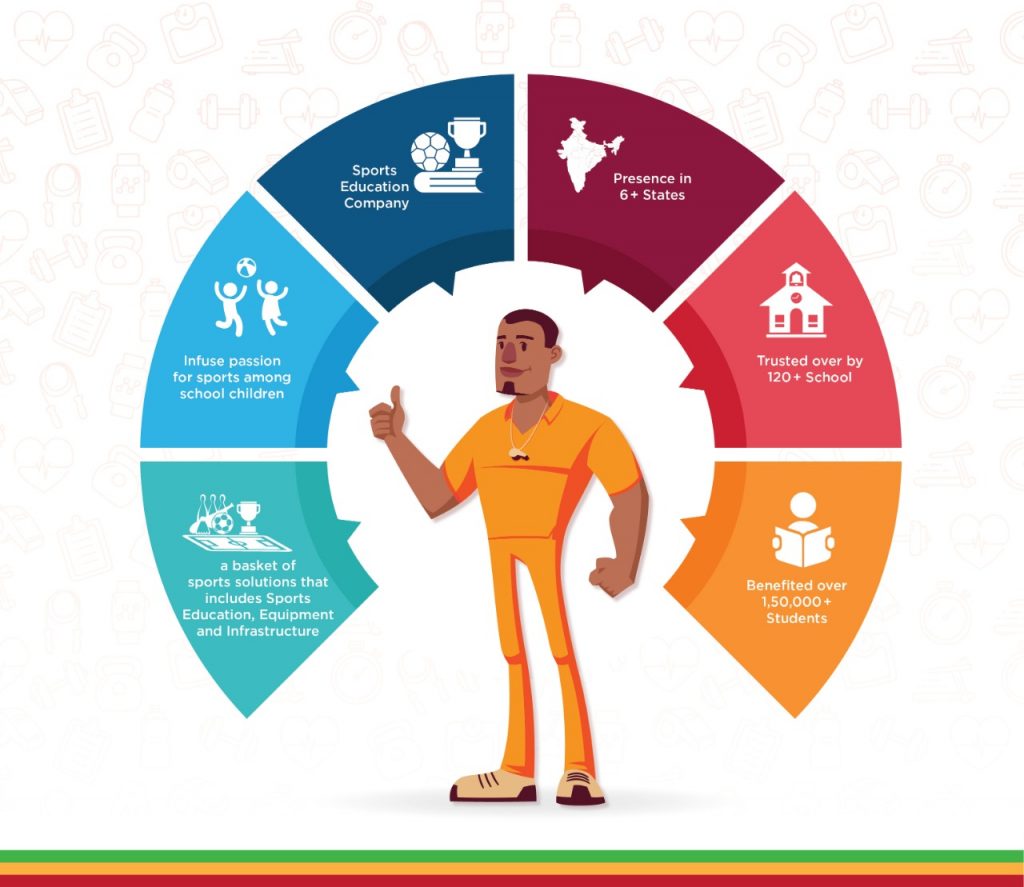 KinderSports is a 5 year old sports education company committed to infuse passion for sports among school children.
We train students to bring out the best in them; further we handpick raw talent and groom the aspirants to turn them into champions. Our integrated Sports Development Program offers a basket of sports solutions that includes Sports coaching, Equipment and Infrastructure. We are currently providing our services to schools and educational institutions across the country.
Our aim is to foster a lively sports culture in schools that not only produces winners but also instills sense of discipline, team spirit and awareness of fitness and good health.
Why KinderSports?
KinderSports is the company of choice for sports development. Read on to know why a growing number of schools are partnering with us to revitalize sports set up:
In-depth knowledge and experience in sports development
Mentoring by seasoned sports professionals
Presence in 6 states
Trusted over 120 schools
Benefitted by over 150,000 students
Proven track record or producing champions at all levels
We have a team of researchers, sports celebrities and academicians to bring forth the best and the most age appropriate sports/physical education to the students.
Our engineers constantly strive to design play areas and play equipment that are safe, fun and portable so that students can enjoy sports in whatever space available.